Boys were playing first. University of Bochum (Germany) opened today's program with a duel against "Stefan cel Mare" University (Romania). In the semi-final match for 5th place, German side was better and won with the result 36:35 (20:18). In the second semi-final game for 5th place, Swiss Federal Institute of Techonology in Zurich played against University of Porto (Portugal). Guys from Zurich were better and achieved the victory with the result 37:28 (18:14). Peter Balsiger attained 11 goals. University of Minho (Portugal) played for the medal against German Sport University Cologne (Germany) and lost 25:26 (13:13). The clash was even until the very last minute, when Nils Thorben Schmidt saved the penalty and took his team to the finals. Second semi-final was a game between University of Granada (Spain) and University of Rijeka (Croatia). Spanish team was too fast for the players from Croatia. Final result of the duel was 27:17 (14:10). German Sport University Cologne will face University of Granada in the grand finale. Akdeniz University (Turkey) lost to Norwegian University 18:19 (9:9). In this low-scoring match Myrberg stood up, and scored 5 goals for Norwegian University.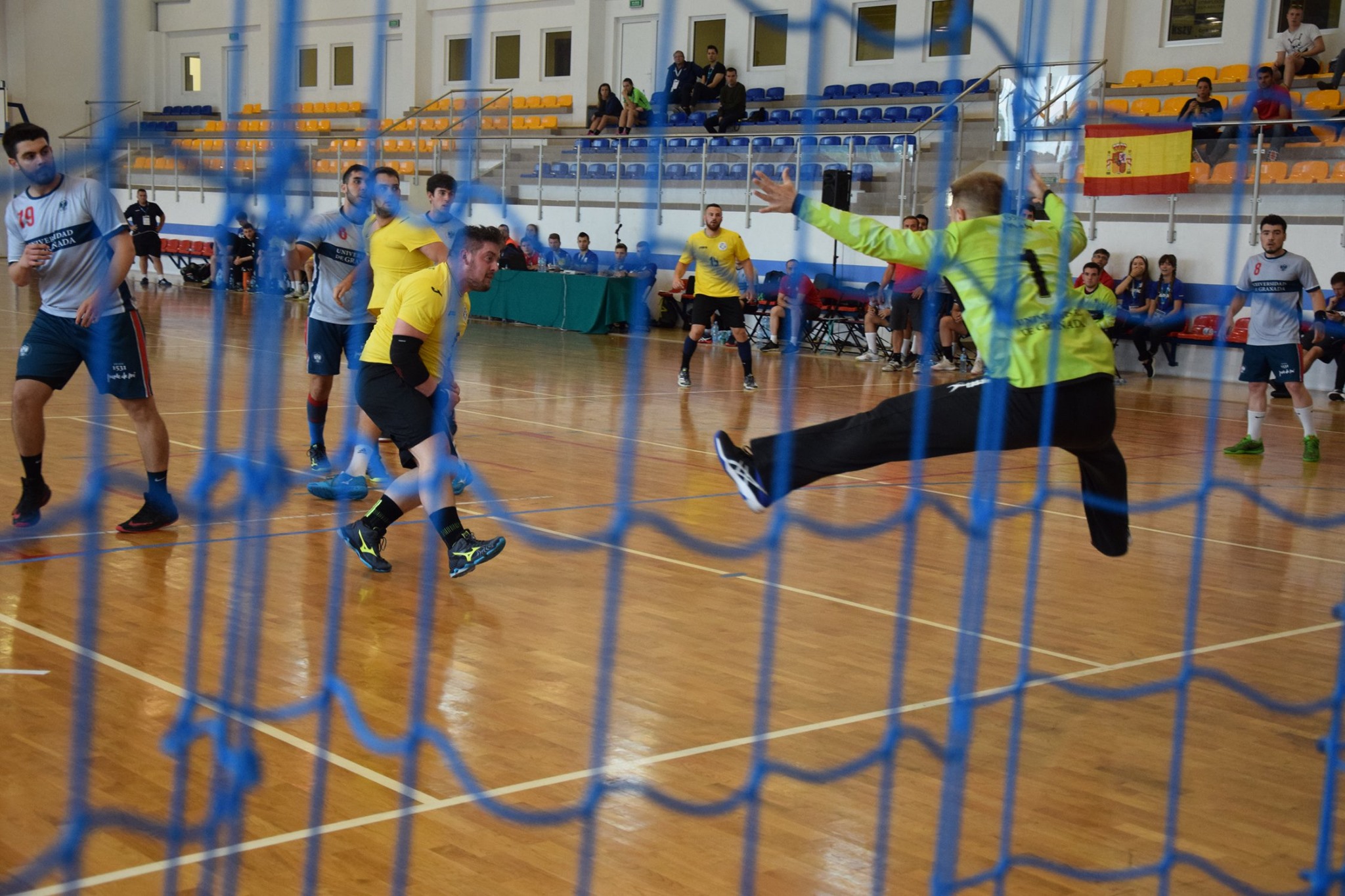 Goalkeeper of German Sport University Cologne Nils Thorben Schmidt said that their ambition was just to go the semi finals. "We set the goal for us, to go through to semi finals. We reached our goal today and now we have the opportunity to win the gold medal. That's amazing", indicated Schmidt.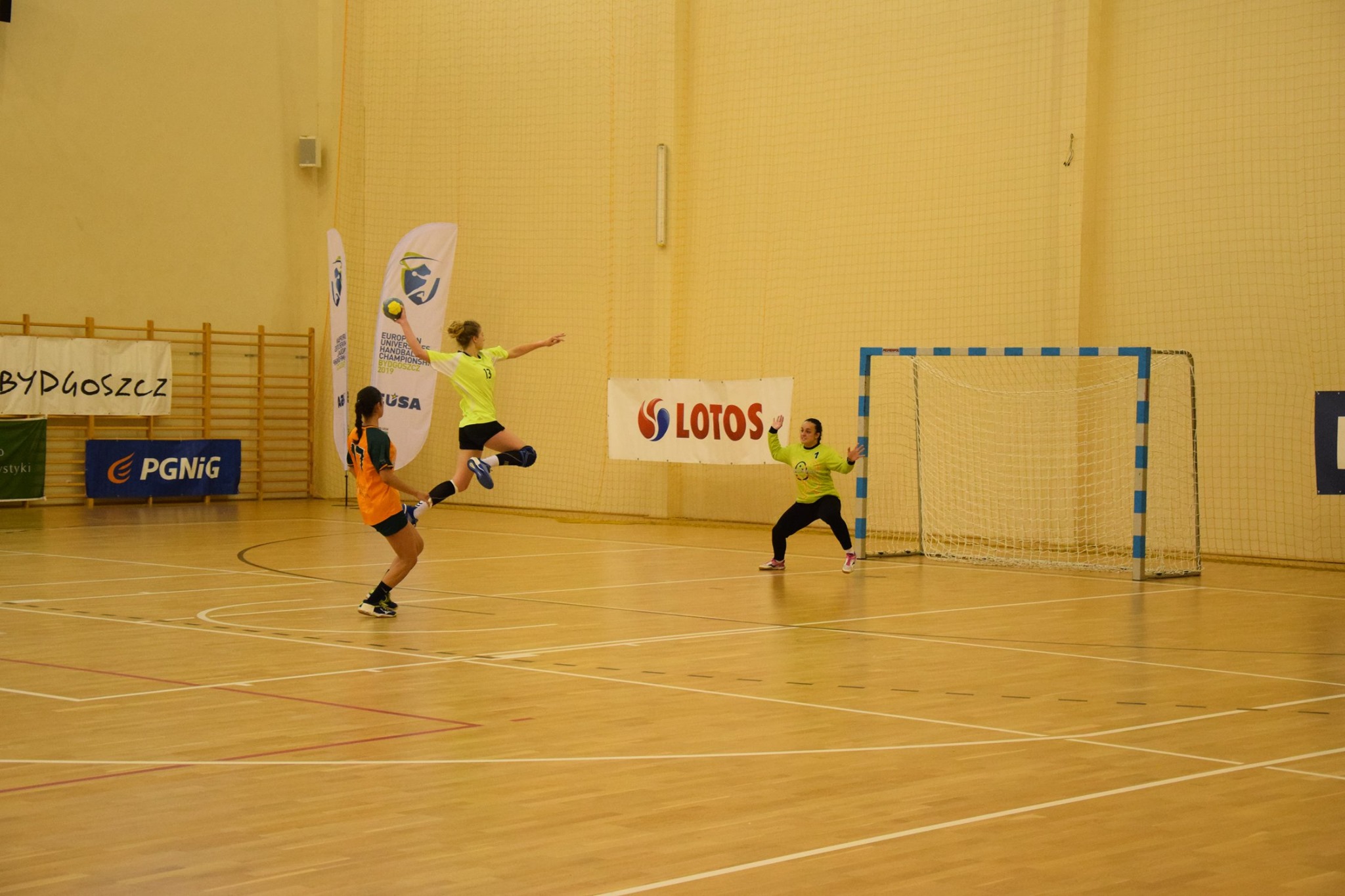 In female part of the competetion first match was between University of Valencia (Spain) and University of Zagreb (Croatia). In a 66 goal match Croatian ladies were better defeating their opponent 30:33 (18:19). Elena Martinez Ruiz blazzed the net 16 times. University of Bochum (Germany) lost to University of Pitesti (Romania). The result was 27:39 (14:19). They will be playing against Croatian team from Zagreb for the 5th place. "Vincent Pol" University of Lublin (Poland) bought themselves a place on the podium. They will play in the finals after their victory against University of Porto (Portugal) 36:27 (21:12). Polish team are hoping to win their 9th medal of all the EUSA events. They already have 7 gold medals and one silver medal. University of Hamburg (Germany) are our second finalist after a great performance against Aix-Marseille University. The score was 29:22 (12:13). Girls from Germany joined the guys from Germany who are also playing in the finals. Norwegian University overpowered Kazimierz Wielki University in Bydgoszcz 31:19 (17:13). Captain of the team Live Oveland got on the scoresheet 6 times. Battle for 3rd place is set to be at 13:00 (W) and 15:00 (M). Clashes for the throne will be at 17:00 (W) and 19:00 (M)(GTA+2).
Player from University of Zagreb Andrea Klarić was dissapointed with the placement of her team. "I wanted to win this tournament. Everything affected the placement: a couple of bad decisions and bad luck. The least I expect here is the 5th place. We are missing some girls here, but we didn't prepare that much for this tournament and that's the main reason for what's happening", said Klarić.